sloppy joes
hot dogs
chips
pretzels
carrots
celery
water
sugar!
we took the kids to see a christian illusionist (?) at church where we ate the above foods followed by trick or treating through the rainy puddled parking lot to gather candy.
jude was referred to as "she" repeatedly, regardless of the cockscomb atop his head. ::shrug:: zorro really believed that everyone else thought he was zorro. he gathered candy and waved his sword around. fabulous.
will i ever cook again?
having eaten a large sunday meal (so american of us) we ate popcorn for dinner.
popcorn, buttery
coke over ice
water
(jude is sick and went to bed without supper)
grilled cheese on white
campbell's vegetable beef soup, canned, heated
leftover pizza as desired
grandmama to the rescue again. we spent the afternoon buying a car and came home to crunchy cheeziness.
later, henry and ernie eat popcorn at the movies with grandpa.
apart from cleaning the crusty thing, i *love* the crock pot for its ease and tidiness: the kitchen is a veritable clean palette by the time dinner approaches, but the dinner is prepared and ready for consumption!
leftover weird tube sausage
onion
garlic
chili powder (too much on accident, but delish nonetheless)
curry powder
garlic powder
hominy
black beans
tomato and tomato paste puree
salt
shreds of cheddar
bread and butter
orange juice
popcorn, cherry coke/mountain dew, and weird care-package cookies during "survivor."
this is pretty much the best thing since the movie himself.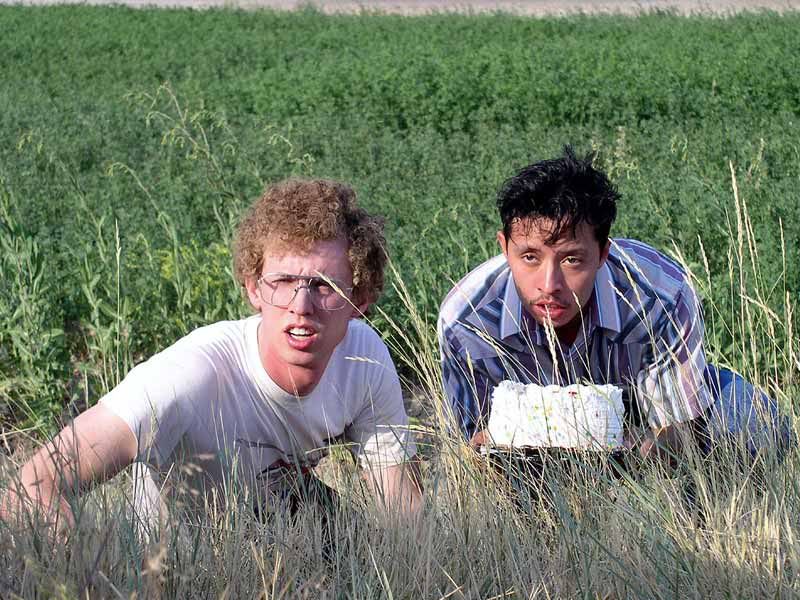 the video clips are pretty sweet, but "pedro's song" is the pretty much the sweetest. please enjoy them all. seriously.
appreciez mes petits choux.
this is pretty much the best thing since the movie himself.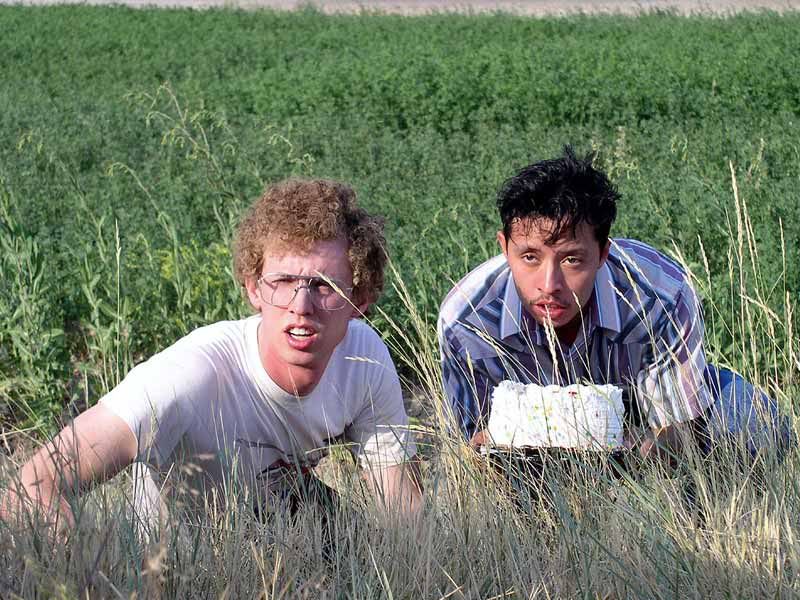 the video clips are pretty sweet, but "pedro's song" is the pretty much the sweetest. please enjoy them all. seriously.
appreciez mes petits choux.
after an hour or two of raking leaves and chasing leaf throwers from the growing pile, we came in and made a twenty minute stir fry.

chicken, garlicked and soy-sauced
rice
noodles
variety of vegetables, brightly colored
egg rolls: cabbage, chicken
water
"when you were a baby i fed you beans nearly every night," i tell henry as he scoops up a third spoonful in anticipation of apple dessert. and it's true. he was a bean lover. jude hurls and smears and dumps his bowl on the table. dinner wouldn't be the same if he didn't.
black beans
yellow rice
yellow corn
water
apple dessert, compliments of grandmama, which will be all the more delicious with coffee in tomorrow's a.m.
if we ever so choose to sell this house of greene methinks we should only have it on the market in the glory of the fall, only after having raked the golden plunder from the grass so as not to overwhelm. the trees are outrageous — thanks to the locksmith and his wife who, being born a long time ago, they grew up and, childless, built and planted together in the spring or fall, perhaps, lining them up along the north side of the house dreaming of generations of hammock swingers to come, plunking bundles of roots and earth into deep holes, pushing the blackness over them, perspiration glittering on the upward turning of lips.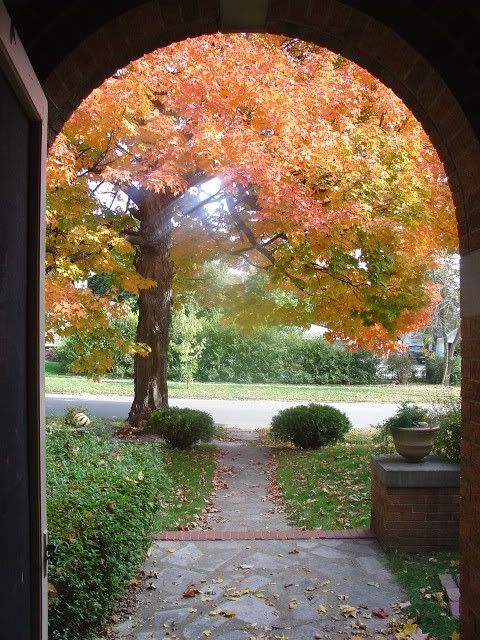 the sugar maple in the front of the house is undoubtedly the best tree in the entire county, perhaps in the land of lincoln altogether. gather your trees of illinois and we shall see, yes we shall. bring them on over and line them up down this street, their roots gnarling over the curb, the cars, the sleepy houses, for a good comparison. we'll have a panel of judges with clipboards and pencils, tweeds and wool, scarves of maroon or gold, silvers of hair or no hair at all, pince-nez, binocular, spectacles for the spectacle of your tree next to mine.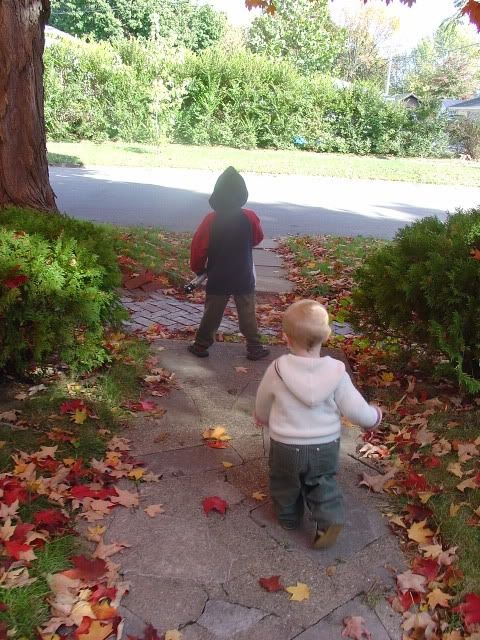 does your tree ignite with a mere matchstrike of the sun (sunstrike? sunstroke?) in the early glimmer of morning, sending prismatic flames across the front of your house, shooting through glass and screen, a light display on wall and floor, a nameless color to blaze and brindle you through coffee and breakfasts of waffle and jam? do you feel as though you're ready for launch and flight as you skip beneath the cloud of it, atop the ocean of it?
ernie rehearses, i teach an endless parade of students, my mother cares for our children and then feeds us dinner.
pork chops with some insanely delicious syrupy glaze
garlicky mashed potatoes, the real thing, no box involved
green beans, the shredded variety
henry dips everything he eats in ranch dressing. gag! but at least he eats this way. ::shrug::
thank you, grandmama, for feeding your sorry daughter and the hungry men with whom she resides!